YC Releases New Nylon Hex Flange Nuts for Convenience and Efficiency

YUNGCHANG Hardware (Beijing) Co., Ltd., a leading manufacturer of hardware products, has recently released a new range of nylon hex flange nuts. These nuts are ideal for use in a wide variety of applications, such as construction, engineering, and manufacturing, where time and efficiency are paramount concerns.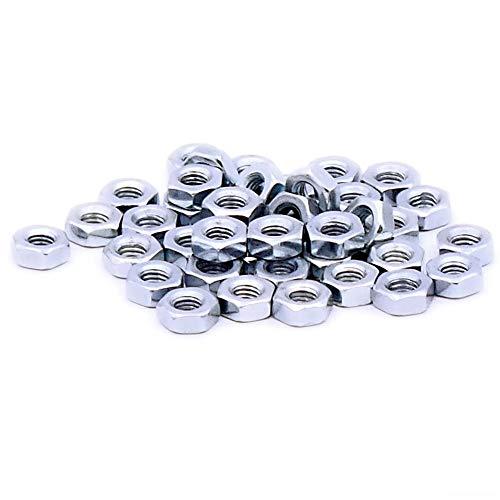 Nylon hex flange nuts are a type of hex nut with a washer-like flange built-in. This feature saves time on installation because it eliminates the need for a separate washer. The added flange also provides a larger bearing surface, which improves the nut's ability to resist loosening due to vibration.

The company's new nylon hex flange nuts offer several advantages over other types of nuts. The nylon material provides excellent resistance to corrosion, chemicals, and temperature changes, making these nuts ideal for use in harsh environments.

In addition, the nylon material offers excellent resistance to wear and tear, making these nuts a more durable alternative to traditional metal nuts.

YC's nylon hex flange nuts are available in a wide range of sizes and styles, making them suitable for use in a wide variety of applications. Whether you are working on a construction project or building complex machinery, these nuts are sure to meet your needs.

One of the key features of YC's nylon hex flange nuts is their ease of installation. These nuts can be easily installed using a standard wrench or pliers, making them ideal for use in tight spaces or high-volume production environments.

"We are excited to announce the release of our new range of nylon hex flange nuts," said a spokesperson for YUNGCHANG Hardware (Beijing) Co., Ltd. "These nuts are the perfect solution for anyone looking for a quick and easy way to improve the efficiency and durability of their projects."

YC is a large hardware manufacturing enterprise, headquartered in Beijing, China. The company has been praised for its high-quality hardware products and innovative design solutions. With a production base located in Handan, known as the "City of Fastener," YC has access to a rich source of skilled labor and the latest technology.

"Our mission at YC is to provide our customers with the best possible products and services," said the spokesperson. "We are committed to continually improving our processes and products to ensure that we remain at the forefront of the hardware industry."

YC's new nylon hex flange nuts are just one example of the company's commitment to innovation and customer satisfaction. With a diverse range of products and a strong commitment to quality, YC is poised to continue its success as a leader in the hardware industry.